Now with the release of their highly anticipated new CD, 'drifting away', amphibious are unstoppable. Australia's Street Press 'Time Off' had this to say about the CD " Here these three young locals IMPRESS with the warm, spacious, light indie-rock opener 'drifting away'…when you then add the potential-filled bonus cut 'in the morning' you realise that this lot are probably heading in all the right directions."(March 27, #1065)
Major Achievements So Far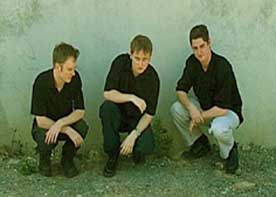 - Attained a headlining spot on outdoor stage at 2002 Queensland Eidecan Festival.
- National TV play on Triple J's Fly TV, on the ABC, for the song 'drifting away', showing footage of amphibious performance at Queensland Eidecan Festival.
- At the Qld Rock Awards Semi-finals, amphibious were talent scouted by Shane Hoy (inventor of Razemark Guitar Technology and QRA Judge) as a potential contender for ex-Savage Garden member Daniel Jones' new label, Meridian Musik.
- Their song 'green horizon' will feature in an upcoming issue of Internet.au magazine, distributed across all AUS and NZ newsagencies.
- National radio airplay for song 'drifting away' on Triple M 'the local' from Sydney (Sunday May 5th 2002).
- High rotation on Triple M Brisbane's new segment 'Made in Brisvegas' for their song 'drifting away', including live interview on Wednesday May 8th 2002.
- Finalists for Channel 10's Ground Zero Garage Competition 2001 for song 'green horizon', which resulted in national TV play.
Profiles of each amphibian!

Daniel
Instrument: Guitar/Vocals
Equipment: Gibson Epiphone Les Paul Guitar. Line 6 Flextone 2, 300 Watt Stereo Head and Cabinet
Influences: You Am I, Ash, Jimmy Eat World, Silverchair, local bands
Other: Daniel has been playing guitar for 10 years and is the key songwriter for the band. Likes Watching MTV, buying CD's, checking out local bands.

Garth
Instrument: Bass
Equipment: Spector 5 string Bass Guitar. Ampeg B-115 Combo 120 Watts. Zoom 506 Effects.
Influences: Tower, Faith No More, Julian Date
Other: Garth has been playing bass guitar for 8 years. Enjoys driving, working on cars, reading, kicking back and hanging out while listening to tunes.

Nate
Instrument: Drums, Backing Vocals
Equipment: Premier XPK 5 Piece Kit. Zildjian ZBT Cymbals.
Influences: Space, Michael McDonald, Korn
Other: Nathan has been playing drums for 8 years. Likes DJ-ing, vinyl collecting, book writing, supporting local bands
Recent show HIGHLIGHTS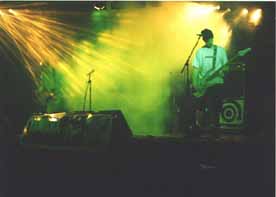 -Jubilee Hotel, August 9th 2002 – Huge Brisbane EKKA Party
-Toowoomba National Hotel, July 27th 2002 – with Prefix and Phelacy
-The Queen St Mall BASEMENT, June 19th 2002 – pre-Rapid Festival Party
-The Dome Nightclub, June 13th 2002: With Razel
-The Queen St Mall BASEMENT, June 5th 2002: State of Origin II Party
-Toowoomba's Rumours International, May 11th 2002 - featuring Testeagles, Butterfly Effect
-The Queen St Mall BASEMENT, April 4th 2002 - with Melodyssey
Amphibious Contact Details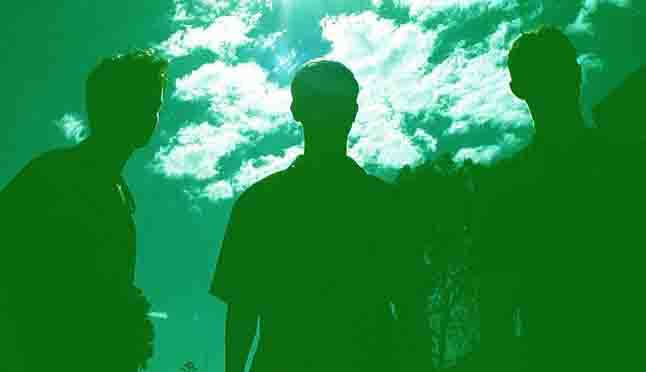 If you wish to receive any further information on any topic regarding the band, please do not hesitate to contact:
Band Manager: Daniel Winter
Email address: amphibiousmusic@hotmail.com
Phone: 0403 645 035
(Note: Thankyou for reading the biography of amphibious. As mentioned, all Venue Managers, A&R, and other interested parties, feel free to print out a copy to keep on hand. If you wish to request a demo CD, please Contact the band. Thankyou!)