AMPHIBIOUS BIO
"One of the hottest bands to emerge in the Brisbane live music scene"
Triple M' Rock Room, Sunday March 31st, 2002)
"one of Brisbane's most promising up and coming acts"
Toowoomba Eidecan Youth Guide, May 2002
"These guys have a good sound, keep on crankin!"
Shane Hoy, Inventor of Razemark Technology, www.razemark.com 2002
Amphibious are an exciting !! rock musical force !! from Brisbane, Australia. They have built their reputation through blitzing live shows since 1999. The band consists of Daniel on Vocals and Guitar, his twin brother Nathan on drums, and Garth on Bass. They have their own unique style of catchy, energetic, new-wave rock (the music of Jimmy Eat World, The Vines, and Ash would be the closest comparison, musically and energetically) and plan to take it to the masses.

Daniel, Nathan and Garth are all established musicians, and have amazing ears for catchy music.

They have built a catalogue of catching and energetic songs, with extremely effective hooks. As a bonus, Daniel carries a special unique voice, distinctive from any other band vocalist, which succeeds in further giving amphibious a sound of their own.

In early 2002, amphibious released their debut CD single, 'drifting away', a beatiful ballad which highlights their songwriting skills. From this, they received top reviews....

" Here these three young locals IMPRESS with the warm, spacious, light indie-rock opener 'drifting away'
Time Off Mag, March 27, #1065

"A pleasant pop/rock track...I thought it was a good solid song"
(Craig Kamber A&R for Powderfinger and Spiderbait, on National Triple M Sydney)

Another song off the CD called 'in the morning' has also been gaining plenty of attention...

"when you then add the potential-filled bonus cut 'in the morning' you realise that this lot are probably heading in all the right directions."
(Time Off Mag, March 27, #1065)

"A really catchy song"
(BJ from Triple M Brisbane, September 1st 2002)

MAJOR ACHIEVEMENTS SO FAR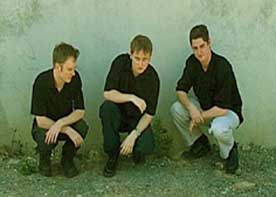 - Attained a headlining spot on outdoor stage at 2002 Queensland Eidecan Festival.

- National TV play on Triple J's Fly TV, on the ABC, for the song 'drifting away', showing footage of amphibious performance at Queensland Eidecan Festival.

- National Radio airplay for songs 'love & breaking up', 'in the morning', and 'drifting away' on multiple Triple M radio segments 'The Local', 'Radio Grafitti', and the 'Rock Room' from Sydney (Sunday May 5th 2002, Tuesday September 17th 2002).

- Brisbane Finalists for Triple M radio 'Rock Stars' Competition, to play at M-One Festival with Nickelback, Garbage, and more.

- High rotation on Triple M Brisbane radio segment 'Made in Brisvegas' for their songs 'drifting away' and 'in the morning', including live interviews on Wednesday May 8th 2002 and Sunday September 1st 2002.

- Finalists for Channel 10's Ground Zero Garage Competition 2001 for song 'green horizon', which resulted in National TV play.

PROFILES OF EACH AMPHIBIAN!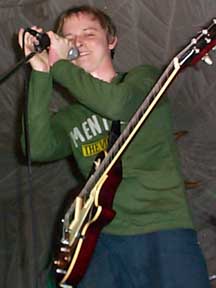 Daniel
Instrument: Guitar/Vocals
Equipment: Gibson Epiphone Les Paul Guitar. Line 6 Flextone 2, 300 Watt Stereo Head and Cabinet
Influences: You Am I, Ash, Jimmy Eat World, Silverchair
Other: Daniel has been playing guitar for 10 years. Likes Watching MTV, buying CD's, checking out local bands, and writing songs.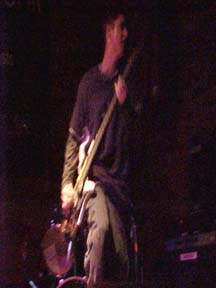 Garth
Instrument: Bass
Equipment: Spector 5 string Bass Guitar. Ampeg B-115 Combo 120 Watts. Zoom 506 Effects.
Influences: The original line-up of Machine Head ("Burn My Eyes"), Tower/Cube/Memento, Kyuss, Strapping Young Lad, Faith No More, Non-Intentional Lifeform and The Jesus Lizard.
Other: Garth has been playing bass guitar for 5 years. Enjoys driving, working on cars, kicking back and hanging out.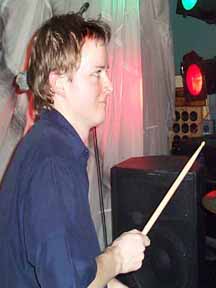 Nate
Instrument: Drums, Backing Vocals
Equipment: Premier XPK 5 Piece Kit. Zildjian ZBT Cymbals.
Influences: Space, Michael McDonald, Korn
Other: Nathan has been playing drums for 8 years. Likes DJ-ing, vinyl collecting, book writing, supporting local bands
RECENT EVENTS
(frequently updated) (Click here for entire list)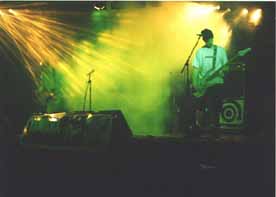 -The Zoo, Fortitude Valley, August 21st 2002 – with The Jaded Web
-The Rat & Parrot, Fortitude Valley, August 3rd 2002 – with The Jaded Web
-National Hotel, Toowoomba, July 27th 2002 – with Steve Townson
-Edinburgh Castle Hotel, Kedron, July 19th 2002 – with The Jaded Web
-The Queen St Mall BASEMENT, Brisbane City, June 19th 2002 – Rapid Party
-The Dome Nightclub, Brisbane City, June 13th 2002: with Razel
CONTACT DETAILS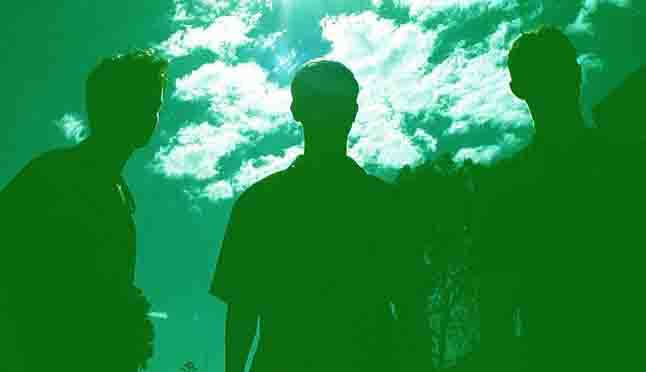 If you wish to receive any further information on any topic regarding the band, please do not hesitate to contact:
Band Manager: Daniel Winter
Email address: amphibiousmusic@hotmail.com
Phone: 0403 645 035